Filter by Subcategory
High School Completion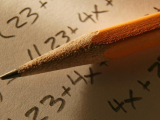 Algebra I & II
with Elizabeth Werker

Jan 23, 2018 at 5 pm

, runs for 15 weeks
This high school completion course is available to adults looking to upgrade their skills before entering community college or certificate programs. Fee for adult learners with a high school credential is $100 (fee may be waived if assessment testing is completed).
Diploma English
with Nancy Mann

Jan 24, 2018 at 5 pm

, runs for 15 weeks
High school diploma English class. Those interested in completing their Adult Education High School Diploma must make an appointment to meet with an advisor and complete assessment testing before joining class.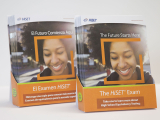 HiSET Prep
with Stacey Barlow

Jan 24, 2018 at 5 pm

, runs for 15 weeks
Before joining this class you must call our office at 207-384-5703 to make an appointment. This class is designed to prepare students to successfully pass the HiSET (High School Equivalency Test).