Filter by Subcategory
High School Completion
Academic Lab
with Andrea Winslow

Aug 28, 2019 at 5 pm
Students are invited to come in during this open lab to catch up on homework, study for exams, or to use the computers for school or job search related tasks. 
We also offer HiSET pre-testing, Accuplacer testing and proctored exams during the Academic Lab each week.
Must be registered with Marshwood Adult Education. Call 207-384-5703 for more details and to register.
Lab hours: Wednesdays 5pm-8pm, through Dec 11th.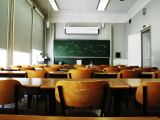 HiSET Preparation
with Ashleigh Locke

Aug 27, 2019 at 5 pm

, runs for 15 weeks
Prepare to take the High School Equivalency Test (formerly GED) in the five required areas of: Reading, Writing, Mathematics, Science, and Social Studies.
Enroll anytime! Call 207-384-5703 for details.
Class schedule: Tuesdays 5pm-8pm, through December 10th.
Official exam testing is free to Maine residents.
HiSET Testing
with Andrea Winslow

Aug 1, 2019
The HiSET® has replaced the GED as Maine's High School Completion Assessment. Students must contact and meet with the Academic and Career Coordinator to schedule these tests. Please call 207-384-5703 for an appointment and to register.
Location: Marshwood Adult Education
Official exam testing is free to Maine residents.