Filter by Subcategory
Personal Enrichment
Understanding Medicare ABCD
with Kirk Ronaldson

Nov 6, 2019 at 6 pm

, runs for 1 week
Have your questions answered about: signing up for Medicare, supplemental Medicare insurance(s), and enrollment periods. Having worked with Maine seniors for over 25 years, Kirk has the knowledge to help you make informed choices. There will be no pressure to sign up for anything!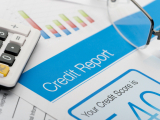 Understanding Your Credit Score
with Kristi Turcotte

Nov 6, 2019 at 6 pm

, runs for 1 week
Learn how to understand all the components of your credit score and how to manipulate it. Also learn about identity theft, fraud and how to save money paying your bills. 
Victorian Boxwood
with Felicia Motherway

Dec 11, 2019 at 6 pm

, runs for 1 week
Material Fee: $25 (payable to instructor at class) 
Fashion an elegant, holiday decoration from fresh boxwood, velvet ribbon, gold balls, berries and naturally dried gypsophila. This tree makes a great gift that can be enjoyed for months.