Filter by Category
Tools and Trades
Rise Up Retail Credential
with National Retail Federation

Current session started Jan 10, 2023
These 4 retail certifications designed by the National Retail Federation are offered in a blended learning format using an online platform and retail professionals. These courses offer career opportunities in partnership with Kittery Trading Post and other retailers who will pay for their employees to take the training. Eligible adult education students can take one r all four courses for free.
Choose from:
• Retail Fundamentals
• Customer Service and Sales
• Business of Retail: Operations and Profit
• Warehouse Inventory and Logistics
Open enrollment, sign up on the website or call for more information
Test Prep: Bus Drivers; ASVAB, Accuplacer
with Rita Pender

Current session started Jan 10, 2023
Adult Education is excited to offer certified teachers and tutors to assist you with test preparation. You will learn:
• Tips for taking any standardized test
• How to organize study information
• Skimming and scanning text or information
• How to read diagrams, charts, and tables
• Finding practice tests online
• Where to find technical support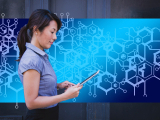 The World of Work Inventory (WOWI)
with WOWI

Current session started Jan 10, 2023
The World of Work Inventory (WOWi) is a comprehensive career assessment instrument, which has been carefully constructed to help a person learn the most about him or herself in relation to the wide variety of occupations available. The WOWi provides a personalized profile for each person. As a result, you will receive a listing of occupations most suitable to your unique combination of personality, interests and skills.
Free, call for link to take the online assessment then meet with the career counselor to interpret the career reports.